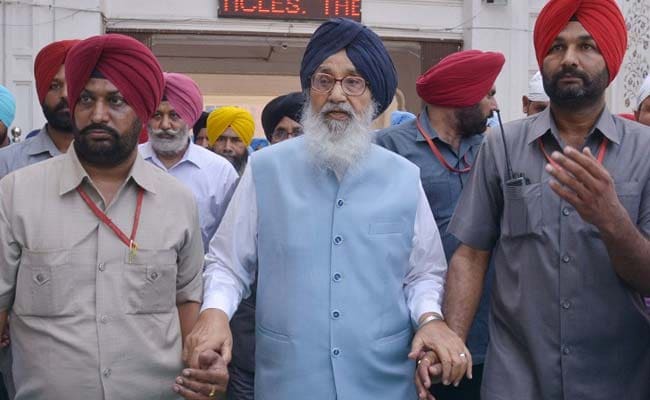 New Delhi:
The Centre on Tuesday night announced two days of state mourning on April 26 and 27 across India in view of the death of former Punjab chief minister Parkash Singh Badal.
In a communication to all the states, the Union Home Ministry said Mr Badal died on April 25 and, as a mark of respect to the departed dignitary, the central government has decided that there will be state mourning for two days on April 26 and 27 throughout India.
"On the days of mourning, the national flag will be flown half mast on all buildings where the national flag is flown regularly and there will be no official entertainment on these two days," the communication said.
Mr Badal, a five-time former Punjab chief minister known for his winsome humility and strong rural roots, died on Tuesday. He was 95.
(Except for the headline, this story has not been edited by NDTV staff and is published from a syndicated feed.)


Source: www.ndtv.com